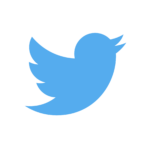 So you've been invited to a Twitter chat. Ugh! Another social media thing to keep up with? What's this all about? How do you participate? What should you expect?
If you've never been in one, a Twitter chat can seem like a bunch of random and unrelated Tweets, but here's how to decode it. A Twitter chat is a moderated online meetup — people logging onto Twitter at a designated time to discuss a topic. They're a great way to discover people with the same interests.
1. Go to Twitter at the scheduled time. You'll need to have a Twitter account to participate.
2. Find the chat. In the search bar, search for the hashtag for the chat. In this case, it's #HowToNature. You'll see all the messages that have already been posted using this hashtag. Once the chat starts, refresh your web browser to see new Tweets.
3. Add the hashtag in every post during the chat. This is the only way other people in the chat will see your Tweets.
4. Q1, A1. You can talk to anyone during the chat, but a moderator will usually ask questions to keep the conversation going. You can expect a Q1, Q2, Q3 format. For example:
Q1 What's your favorite flower? #HowToNature
Responses are in an A1, A2 format. So your answer would be:
A1 That's a tough one. But orchids are great. #HowToNature
It can help to follow the moderator's Twitter account to make sure you see all the chat questions.
5. Interact. If you include the hashtag, everyone else following the Twitter chat will see your tweets. Reply to what others say. Retweet and Favorite others' tweets.
You'll find people who have the same thoughts as you and people who inspire you to think differently.
If you enjoy your first Twitter chat, you might want to check out Twitter chats around your other interests and hobbies. And then you'll think Twitter chats are the greatest thing ever and wonder why you'd waited so long to jump into one!