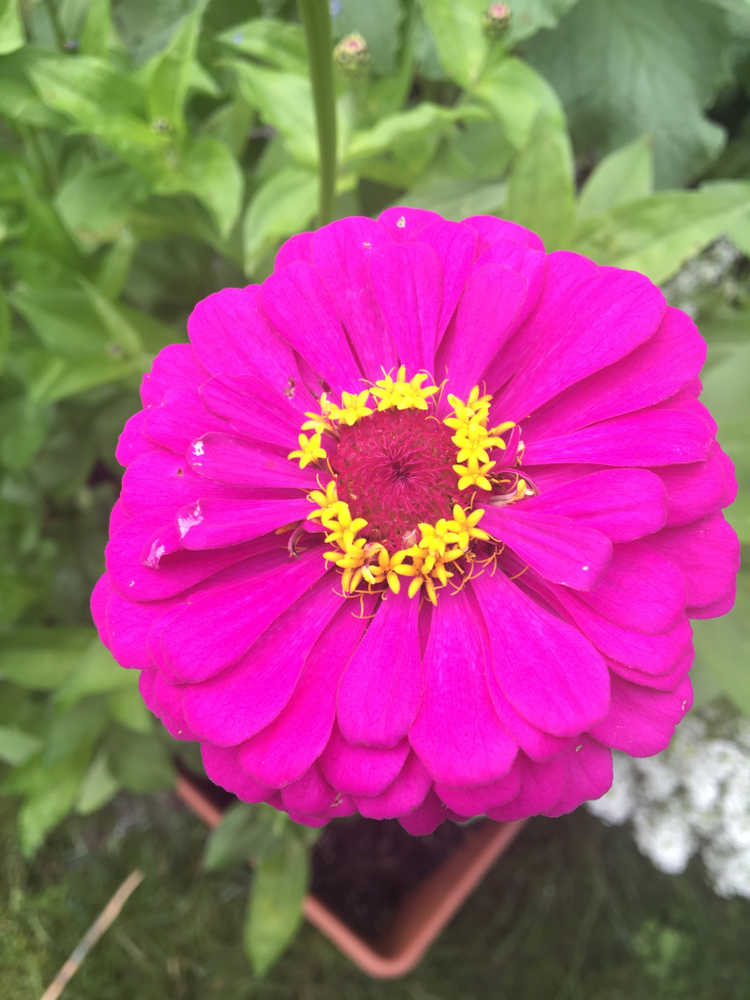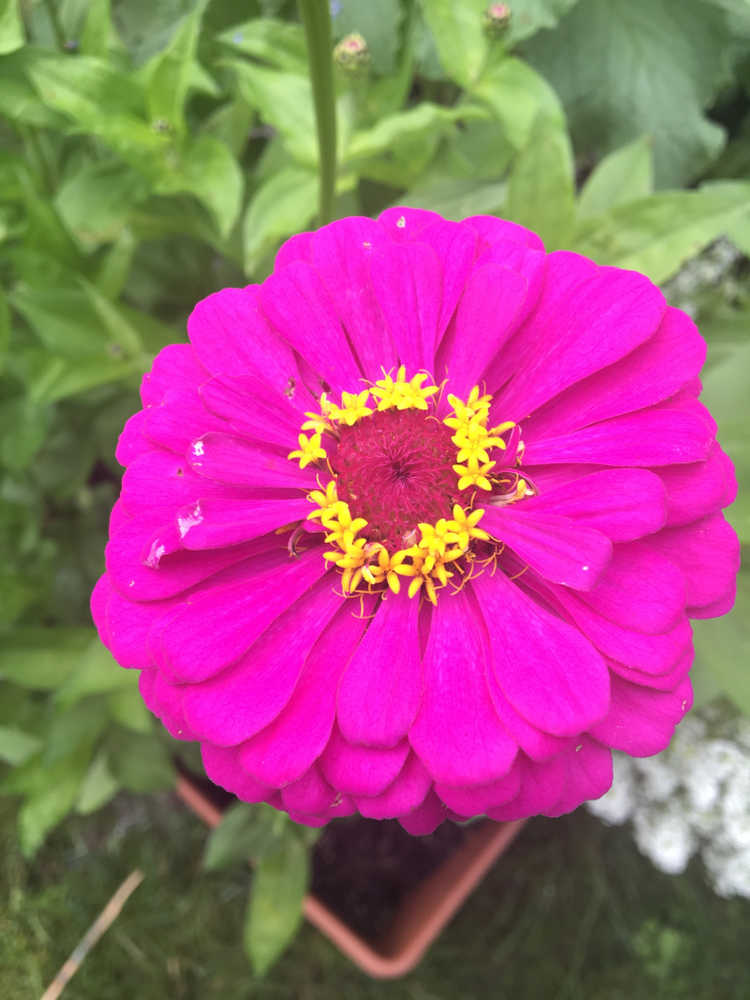 All last summer, I was raking in the compliments on how beautiful my vegetable garden was. Big zucchini leaves, tall cornstalks and a wall of tomato plants.
And it did look good, but my vegetable production had problems. Not one full cob of corn. Three zucchini. One or two cucumbers. Powdery mildew. Japanese beetles. I clearly have some problems to work out with growing vegetables. While I already know some of the things I could do differently to improve production, I also feel I need to take a step back from veggies and regroup.
So this summer, I'll switch over half of my vegetable raised beds into a cut flower garden. I never hesitate to buy vegetables for my family to eat, but I (usually) restrain myself from the urge to buy a bouquet of grocery store flowers every week. Even though it's a strong urge. This summer I'll grow more of what gives me joy. Forget about rosé. Bouquet all day. Plus, pollinators!
Introduction To Cut Flowers
So I open the seed catalog to a whole new category of plants, most of which I've never grown before. Starting at square one again. My flower experience has been mostly with annual bedding plants — petunias, calibrachoas, verbena, geranium, coleus — ones that I bought as plants and didn't start from seed myself.
My guide in flower selection is Floret Farm's Cut Flower Garden. The photography in the book is just extraordinary, but there's also information on cut flowers by season. I want to grow everything, of course. Last year, I grew the zinnia 'Purple Prince' pictured here. It went pretty well, so I'm branching out to some new varieties this year.
Here's what I've ordered. I tried to keep it to a peach/salmon/white palette, but things got away from me a little bit.
Spring:
Sweet Pea 'Bristol' from Floret
Snapdragon 'Plum Blossom' from Burpee
Summer:
Alyssum 'Rosie O'Day' from Botanical Interests
Aster 'Tower Chamois' from Johnny's Selected Seeds
Cosmos 'Lemonade' from Burpee
Cosmos 'Dazzler' from Cornucopia Seeds
Dahlia from 'Cornel Bronze' from Floret
Zinnia 'Double Zahara Yellow' from Burpee
Zinnia 'Benary's Giant Salmon Rose' from Floret
Zinnia 'Benary's Giant White' from Johnny's Selected Seeds
Fall:
Ornamental Kale 'Crane White' from Johnny's Selected Seeds
Ornamental Kale 'Crane Red' from Johnny's Selected Seeds
Sunflower 'Candy Mountain Hybrid' from Burpee
Sunflower 'Skyscraper' from Ferry-Morse
Not A Goodbye To Vegetables
I'll dedicate an equal amount of my raised bed space to vegetables. Lettuce, then slicing tomatoes. One zucchini plant. A disease resistant one. Peppers. Pumpkins? Maybe carrots. No corn. No cucumbers. No broccoli. And potatoes in grow bags. Simplify. A lot less experimenting with veggies this year. More space for each plant and less competition for water, sun and nutrients.
Do you have any advice for this new cut flower gardener? Please let me know in the comments below or on Twitter @howtonaturechat.