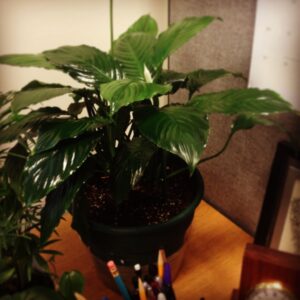 I spent years as an editor at greenhouse and garden center magazines. My background was in journalism, not horticulture. I learned about plants and flowers along the way. On-the-job learning.
Gardening is not second nature to me. When you sit at a desk all day, nature doesn't come naturally. I'm a computer geek who wants to be a true plant geek. I want be closer to nature in every way that I can. I want to create something beautiful. It's not impossible, but I still have some learning to do.
I'm still a beginner gardener. I am an infamous, chronic but reforming underwaterer. I want to get better, but I still struggle to find information online that doesn't contradict itself.
Let's talk about what's worked for us. Maybe we're having some of the same issues. I want to hear what hacks I can use to keep my tomatoes watered. Let's get in front of our computers so we can have more success when we get back to nature.
I'll see you starting on August 5 at 9pm ET and every Wednesday on Twitter at the hashtag #HowToNature. You can follow the chat on Twitter @HowToNatureChat.